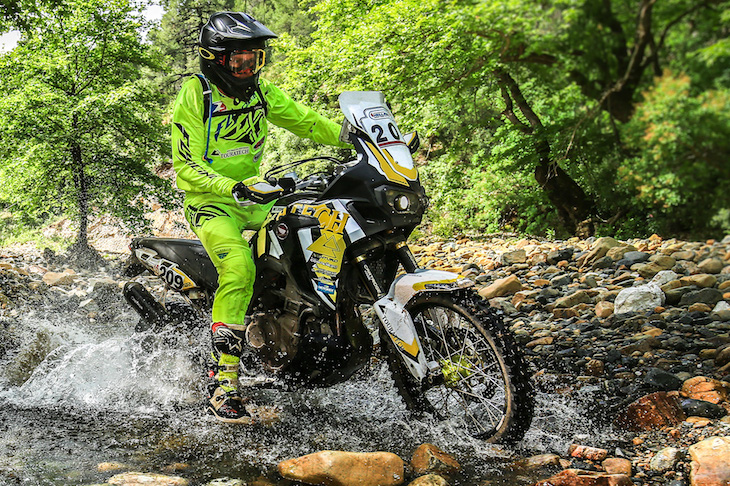 Are you riding a KTM950/990, BMW F800 or maybe a Honda Transalp or a similar bike? Haan can help you with all your wheel requirements.
For some of these adventure bikes like the KTM 950/990, Haan produces complete wheels with hubs. For other models like the BMW F800 or the Honda Transalp or Africa Twin, Haan doesn't supply complete wheels but provide rims and spoke sets to fit the original hubs. We have a very large stock of rims so we should be able to meet all your requests. For most models we can supply the original size rims but also in different sizes to the request of the customer for specific use.
For example we make many wheels for KTM adventure and BMW F800 with 21×185 inch front rim and 18×250 inch rear rim. This sizes are a bit smaller than the original rims and there are more offroad tires available to fit this smaller rims.
So if you are looking for an upgrade or reparation of your original wheels, contact us we are sure we can help you!