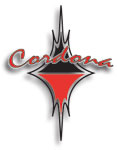 CORDONA - Used by international level champions
Cordona is a Swedish brand that specializes in quickshift units, a relatively young, but very ambitious company, driven by the desire to win. Our key staff bring together with them years of experience from the world of motorcycle racing at World Championship level, where they have raced and worked in the Moto GP, World Superbike and natianal paddocks. Cordona design engineers are extremely experienced electronics engineers and programmers. We work to the highest and expect the highest of standards - Cordona products are a tribute to this.
All Cordona products are highly engineered precision devices produced to the highest standard. The parts, processes, characterisation and testing conform to aeronautic and military specification, the highest specification in existence. A reason Cordona products are the choice of many top teams around the world. Our engineering staff are constantly researching and developing new processes and hardware, which allows Cordona to remain on the leading edge of racing technology.
Cordona got following items available: